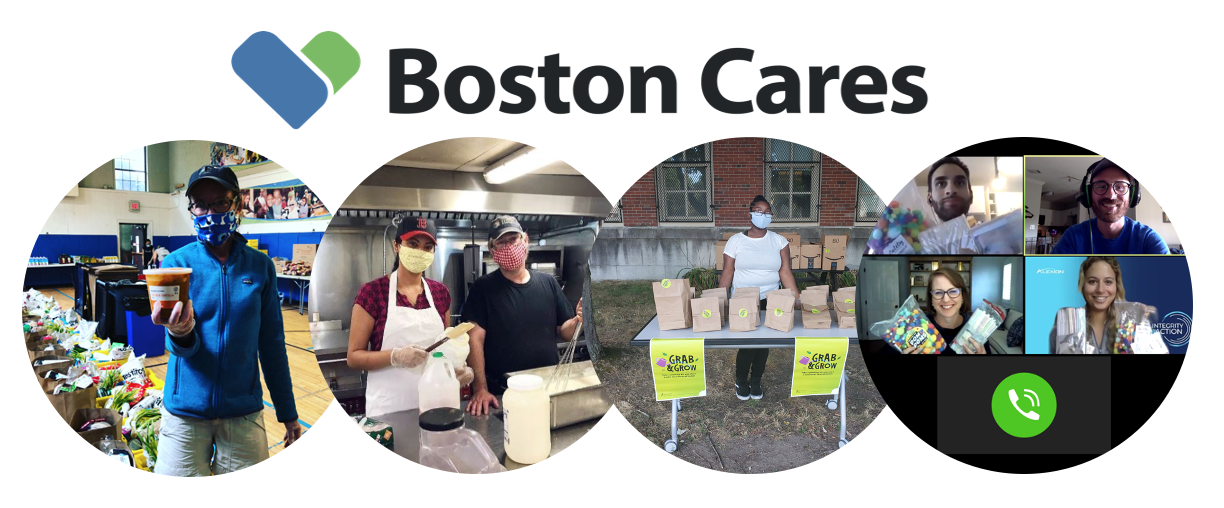 To donate by check, please mail to: 10 City Sq, 6th Floor, Boston, MA 02129
For questions, please contact Sara Hamilton at shamilton@bostoncares.org or 617-422-0912
---
As many in our community can attest, 2020 has been a year that no one could imagine. From the health and economic impacts of a global pandemic to a renewed consciousness of social justice issues that sparked protests around the country, this year has brought a wide range of challenges for everyone.
In this adversity, however, we saw the strength of our Boston community in many different ways. We saw front-line workers tirelessly providing aid, safety, and essential services. We saw the community come together to provide meals for families in need. We saw our community partners jumping into action to provide students with supplies at the closing of schools. Within days of COVID-19 closures, we knew that our work to engage volunteers in the Boston community was more important than ever. We pivoted our programming to best serve the emerging needs and trends among our community partners, including implementing pandemic safety protocols, developing new ways for volunteers to suppo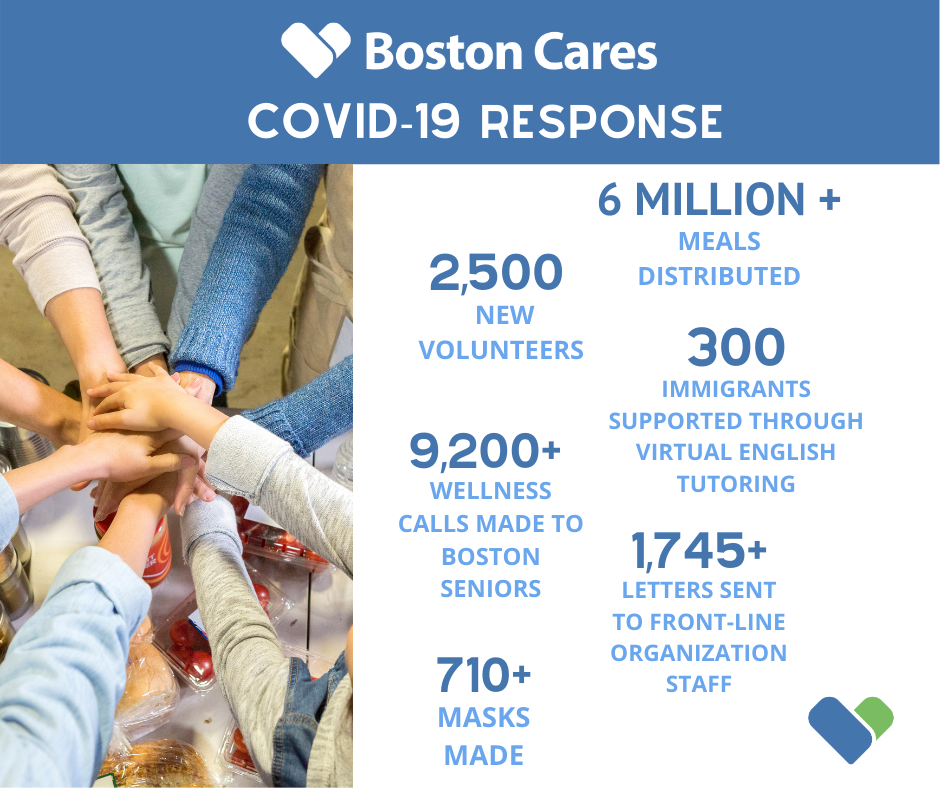 rt virtually, and changing the requirements and expectations of volunteers to make these new engagements work best for our partners, and those that they serve. As a result, we helped provide more than six million meals to the Boston community—six times our normal annual impact in this area.
We are also working to make our organization stronger by advancing diversity and inclusion. We aim to reflect the community we serve and we are adopting policies to diversify our board and staff, and to educate ourselves around social justice issues. This summer, we launched a Diversity, Equity & Inclusion Committee comprised of staff, Board, and Associate Board members to hold ourselves accountable to this goal. We are excited to launch a new series of trainings in 2021, in partnership with local experts, to provide the Boston Cares network with the opportunity to build a stronger understanding and knowledge of our community, equipping us to be more effective in our service.
As we navigate these challenging times, we are hopeful that Boston Cares will continue to thrive and respond to the growing needs of our community. This important work—from addressing immediate basic needs and increasing the capacity of our community partners on the front lines, to developing our volunteers' understanding of the underlying issues in our community—is only possible because of the generosity of our donors. In this unique year, we are asking for your support to continue this work with a financial contribution to Boston Cares. Your donation to Boston Cares has a ripple effect throughout Greater Boston, impacting organizations that are working to address food insecurity and homelessness, close the economic and educational opportunity gaps, and build a stronger, more vibrant community for all.
As we look towards 2021, and our 30th Anniversary, we're excited about the changes ahead – including our new branding rolled out this year – and we hope you'll join us as a donor and a volunteer. Thank you for supporting Boston Cares and we wish you all the best for a happy and healthy holiday season.
Sara Hamilton, Executive Director

Did you know that the federal CARES Act provides for up to $300 in charitable deductions in 2020? As a 501(c)3 organization, contributions to Boston Cares are deductible to the extent of the law. You can read more on the CARES Act deductions here.