Teen Advisory Council
---
For teens looking for a way to advance their service and leadership skills, Boston Cares offers the Teen Advisory Council, a group of 10-20 teens representing young leaders in volunteer service in the Boston area. Members contribute to Boston Cares' youth programming through the development and implementation of Global Youth Service Day activities and youth-friendly Calendar Program opportunities. Members of the Teen Advisory Council will meet on a monthly basis over the course of six months to plan a service project that addresses a community need and will be implemented by volunteers at Global Youth Service Day in April. Teen Advisory Council is the perfect opportunity for young volunteers to make a manageable, long-term commitment to service, meet with like-minded individuals, and create a project to empower youth through service.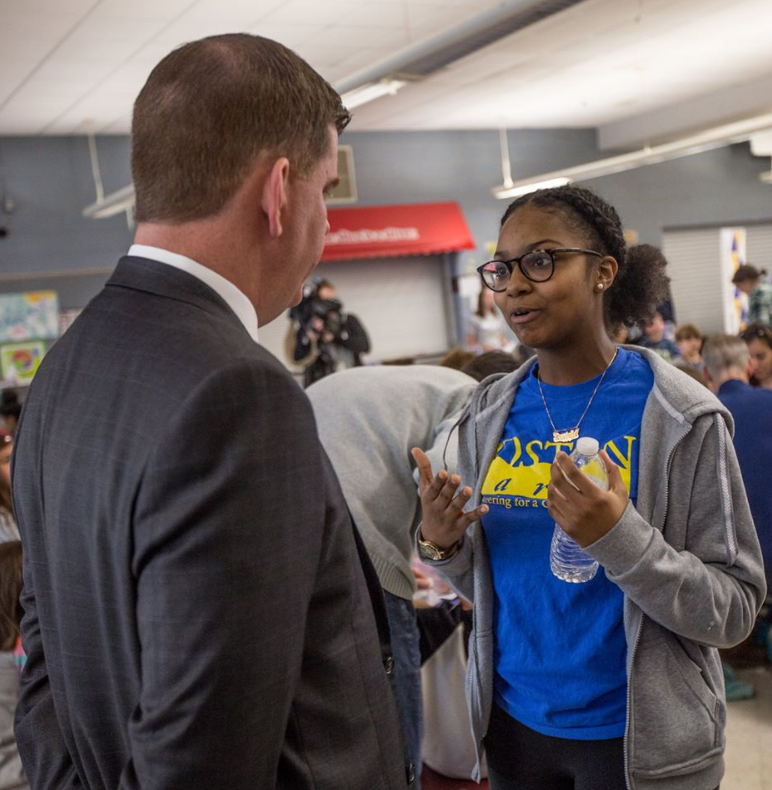 Requirements
• Be between the ages of 13 and 18 at any point during the 2017 - 2018 calendar year
• Commit a total of 5 hours per month on related projects and attending meetings
• Commit to at least one year of service on the board, beginning in the Fall of 2017
• Be responsible for finding necessary transportation to meetings and other events (within metro area)
• Represent Boston Cares in a responsible manner while participating in Teen Advisory Council activities
• Attend at least 8 of the 10 scheduled meetings
• Maintain clear, consistent, and responsive communication with council stakeholders.
To Apply
Teen Advisory Council runs throughout the academic year, accepting applications for new and returning members between May and late July. All middle & high school students in Boston and surrounding areas who are interested in gaining leadership developing, service experiences, and meaningful connections are encouraged to apply.

Applications to join the Council for the 2017-2018 year are closed. However, be sure to check back for next summer for applications for 2018-2019! For questions, please email youth@bostoncares.org.
Members of the 2014 - 2015 Teen Advisory Council


Members of the 2015 - 2016 Teen Advisory Council