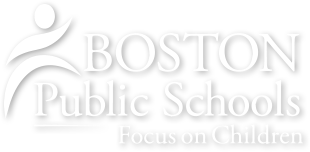 BOSTON COVID-19 VOLUNTEERING
Boston Cares is partnering with the City of Boston and Boston Public Schools to provide centralized volunteer recruitment and coordation to meet the emerging needs of the City during the COVID-19 pandemic. Below you will find a list of current needs that will be updated regularly.
If you are not already a Boston Cares member, you will first need to create an account here. All opportunities listed on this page are open to the public - the Boston Cares orientation is NOT required prior to signing up. If you are prompted to sign up for an Orientation, you can skip this step and return here to sign up for an opportunity. Once registered, click each yellow title to be taken to a page to sign up for a specific date and time. After signing up for an event you will receive an automatic confirmation email that includes specific address information for your project.
We are collectively taking all advised precautions to protect volunteers and community members, and we ask all volunteers to do the same. If you are feeling ill, or if you have had a fever or symptoms in the past 24 hours, please do not volunteer. If you knowingly have been exposed to COVID-19, please do not volunteer. All volunteer opportunities will be organized to meet social distancing recommendations, hand sanitizer will be provided, and interaction with residents will be minimized.
---
Volunteer Opportunities:
Please see below for specific opportunities to volunteer with BPS and the city. If you are interested in volunteering for opportunities in the future, but don't see one here that fits your interests, please complete this form or email volunteer@boston.gov.
Boston Public Schools and the City of Boston will be continuing to provide free breakfast and lunch meals to all Boston children during the COVID-19 closure. Volunteers are needed to assist with packing and distribution of meals at the following locations Monday-Friday from 7:30am to 12:30pm. Click a loction to be taken to a page to sign up for a shift.
Community Organization Sites - food@boston.gov
Bethel AME Church Youth Center - 84 Wachusett St, Jamaica Plain
Boston Youth Wrestling - 100 Warren St, Roxbury
Faith Christian Church - 301 Harvard St, Dorchester Center
Kennedy Center - 55 Bunker Hill Street, Charlestown
Lenox/Camden (Vibrant Boston) - 136 Lenox Street, Boston
Orient Heights Community Center - 38 Vallar Road East Boston
Roxbury Tenants at Harvard - 835 Huntington Ave, Boston
Salesian Boys/Girls Club - 150 Byron St, East Boston
Tree of Life/Arbol de Vida - 297 Centre St, Jamaica Plain
Vietnamese American Community Center - 42 Charles Street, Dorchester
Boston Public School Sites - mrubin3@bostonpublicschools.org
BCLA/New Mission High School - 655 Metropolitan Ave, Hyde Park
Blackstone Elementary School - 380 Shawmut Ave, South End
Boston Latin Academy - 205 Townsend St, Roxbury
Boston Latin School - 78 Avenue Louis Pasteur, Fenway-Kenmore
Charlestown High School - 240 Medford St, Charlestown
Community Academy of Science & Health - 11 Charles St, Dorchester
Condon Elementary School - 200 D St, South Boston
Irving Middle School - 105 Cummins Hwy, Roslindale
Lee K-8 School - 155 Talbot Ave, Dorchester
McCormack Middle School - 315 Mt Vernon St, Dorchester
Mildred Ave School - 5 Mildred Ave, Mattapan
Ohrenberger School - 175 W Boundary Rd, West Roxbury
Packaging and delivering food to students and families - BPS is looking for volunteers who can help with packing food and delivering it to families in need. Click here to sign up for a shift.
---
Thank you in advance for your willingness to help support our community during this difficult time! Please check back here for updates and new needs. For questions please reach out to:
Boston Cares - help with website sign up or account creation: volunteers@bostoncares.org
City of Boston - help with City run events: food@boston.gov
BPS - help with school-based events: mrubin3@bostonpublicschools.org