Make a Difference Where it Matters
---
Boston Cares mobilizes more than 25,000 volunteers annually in support of Greater Boston schools and non-profit agencies. Every day we watch acts of kindness unfold and, by the end of a year, those thousands of cumulative actions add up to truly remarkable accomplishments.
In one year, Boston Cares volunteers: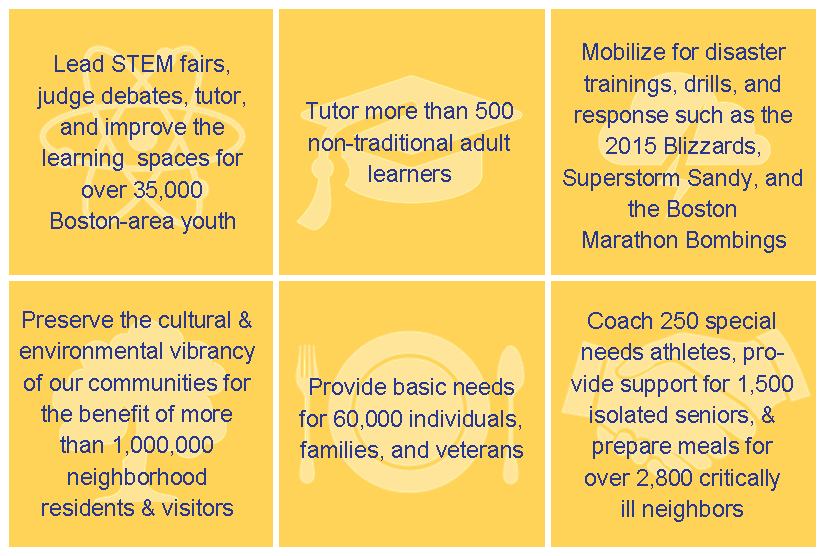 Your financial donation will support the staff, systems, and technology that make it exceptionally easy for thousands of Bostonians of all ages to serve others in powerful ways 365 days a year.
Thank you for your support!