Our signature corporate engagement program: Hands at Work
---
Hands at Work offers your company a flexible, efficient and professional means of mobilizing employees for well-run volunteer experiences. We have 15+ years of experience producing custom service events for groups of 20 to 1,300+ people in a single day, in partnership with non-profits, schools and public agencies in Greater Boston and throughout the region.
HOW IT WORKS
Depending on your group size and other requirements, we will source a range of opportunities that meet your specific needs. Projects can take place during the week or weekend, on a one- time basis or more frequently, and may include employees' families, if desired. Based on your input, our team will plan the day(s), order supplies, handle set-up and logistics, and prep any employees who wish to serve as volunteer team captains. On the day of service we are on site to support your volunteers and make sure your engagement runs smoothly.
SCHOOL & AGENCY TRANSFORMATIONS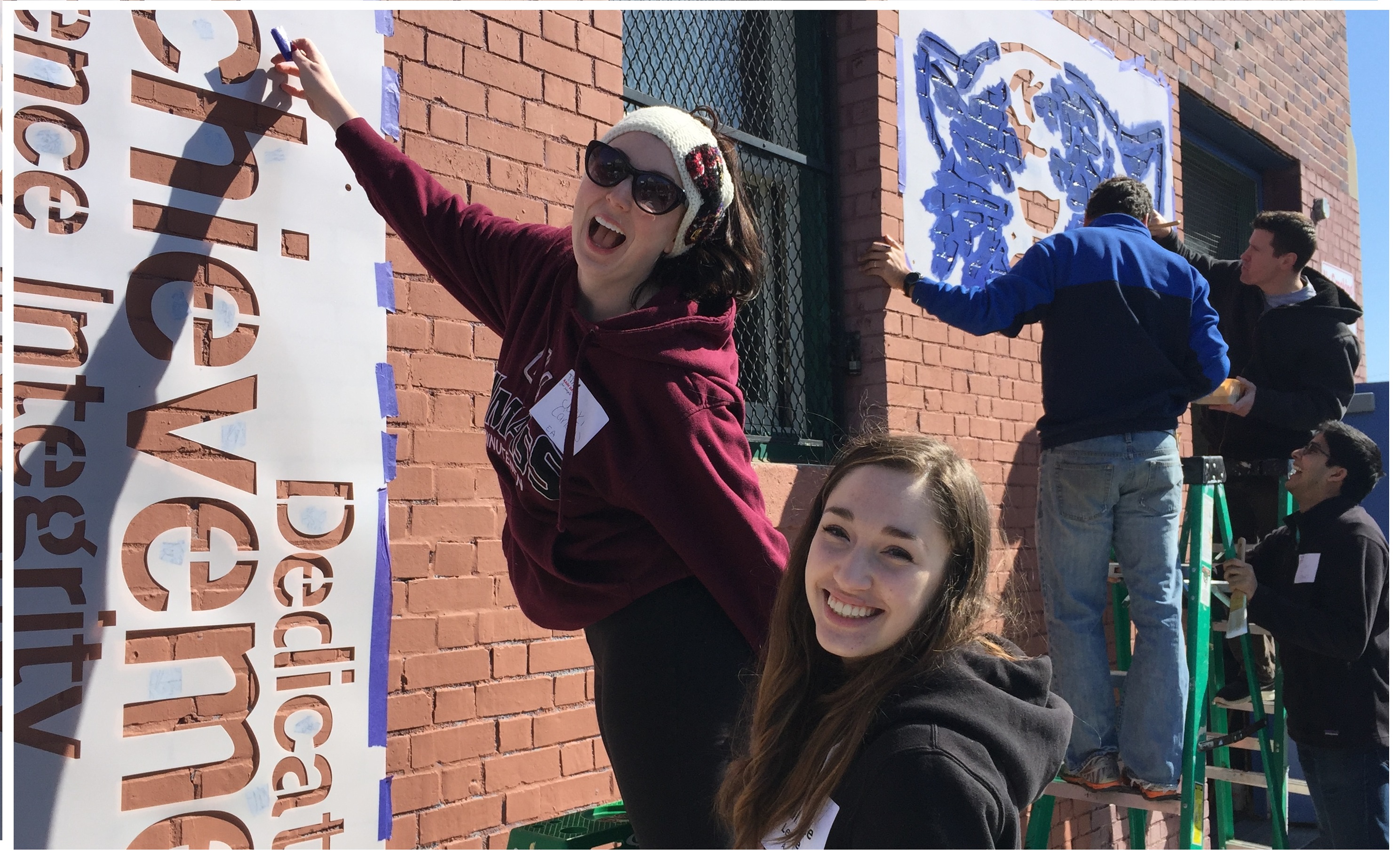 Paint maps, line games and athletic court lines on the outdoor blacktop.

Clean, patch, prime, and paint walls – adding color, murals, and inspiring quotes to make dreary spaces positive learning and recreational environments.

Create footpaths, educational stations, and outdoor classrooms in areas around schools.

Revive neglected gardens and install raised beds for educational, ornamental, or nutritional purposes.

Enhance indoor and outdoor spaces with planter benches, Little Library bookshelves, cubbies, and more.
BOSTON CARES BED PROJECT
Volunteers work with simple tools to sand, assemble, and paint beds for children transitioning out of shelters and into homes, or whose families are unable to afford basic furnishings. Learn more

here!
INTERACTIVE STEM EXPERIMENTS FOR ELEMENTARY & MIDDLE SCHOOL STUDENTS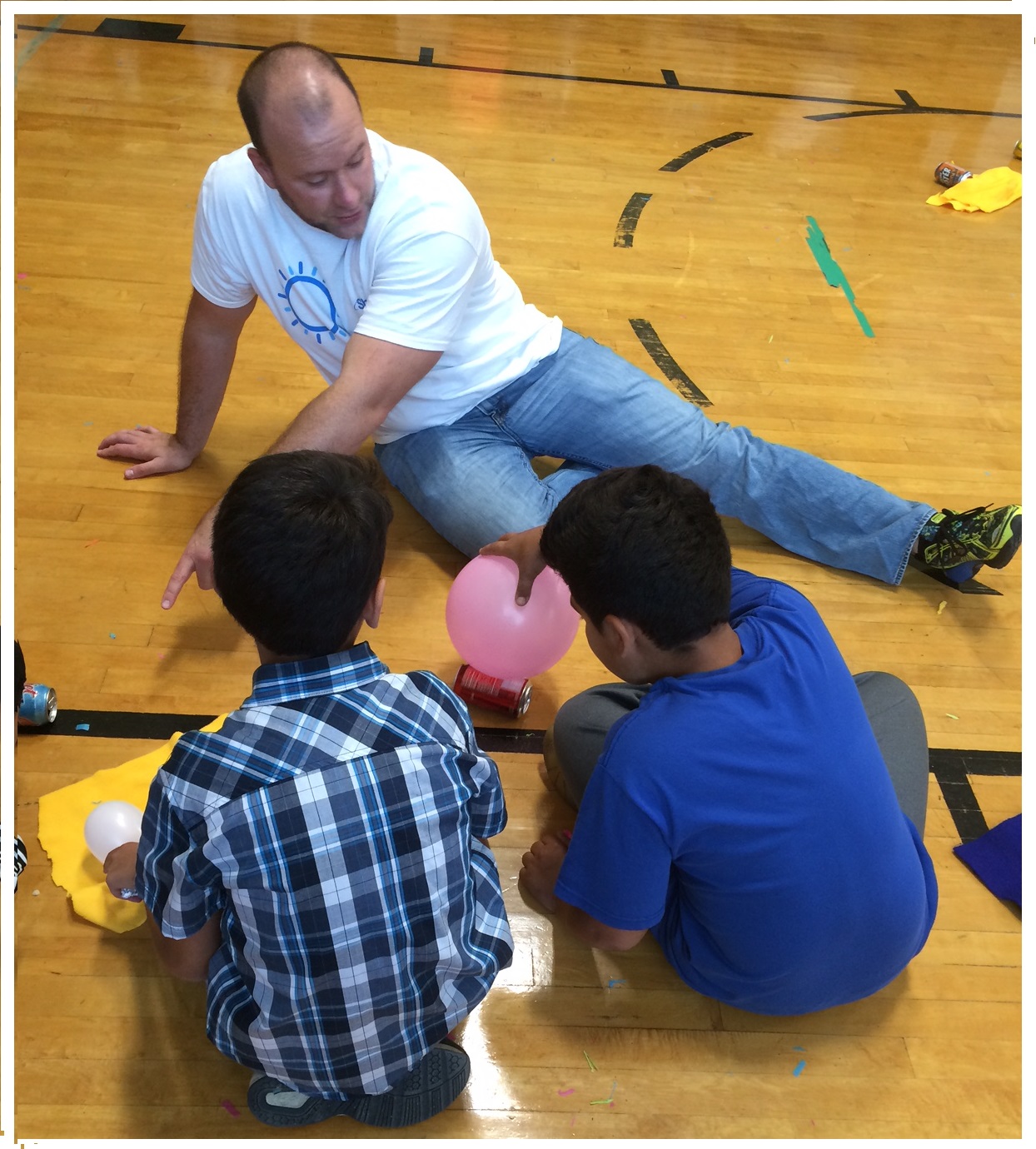 Volunteers lead fun experiments to bring abstract science, technology, engineering and match concepts to life, such as making robots to teach kids to follow instructions by using a process known as "color-coding."
ADDITIONAL EXAMPLES OF CORPORATE SERVICE PROJECTS INCLUDE:
Landscaping, trail clearing and other beautification efforts at public parks

Planting or harvesting crops at community gardens that serve the hungry

Serving meals at homeless shelters and soup kitchens

Inspecting and sorting donated clothing and other items
Partnerships start at $3,000 for the production of a custom day of service engaging up to 20 of your volunteers.
FOR MORE INFORMATION, PLEASE CONTACT:
Kacey Sanfilippo
Associate Director, Corporate Engagement
617-422-0910, Ext. 212
ksanfilippo@bostoncares.org
Boston Cares is a not-for-profit organization largely supported by corporate partners and private donations. We make it easy for your company team to volunteer by managing the entire process from project selection to onsite project assistance. Boston Cares offers corporate service projects on a donation-for-service basis, with contributions supporting project development and our year-round volunteering programs.