COVID-19 | Boston Cares
Since March 2020, Boston Cares has been working with our community partners and volunteers to address the evolving COVID-19 related needs of our community. As volunteering became more challenging for some, and needs across the community rose, Boston Cares pivoted our programming to serve emerging needs among our partners, implemented pandemic safety protocols, developed new ways for volunteers to support virtually, and adjusted our programs as the needs of the community changed. Throughout this time, Boston Cares volunteers provided the crucial capacity for organizations to scale their programs to meet increasing needs and continue to do so as we begin to see a return to normalcy.
We are excited to be welcoming back more and more of our partners who had to hit pause on in-person volunteering last year and invite you to check out our Calendar for a growing selection of opportunities.
While our community reopens, we continue to see an interest in virtual volunteering, and a high level of need for volunteers around food insecurity. You can help by volunteering to sort, pack, or distribute food with one of our partners, or sign up to serve at one of our virtual opportunities!
If you are not yet a Boston Cares member, we welcome you to join us by attending a virtual New Volunteer Orientation.
Click on the links below to see our volunteer opportunities!

COVID-19 & Volunteering
Boston Cares is adhering to current CDC guidance, including requiring that unvaccinated individuals continue to wear masks/face-coverings while volunteering, encouraging social distancing as appropriate, and requiring volunteers to remove themselves from in-person opportunities if they are experiencing any COVID-19 or cold/flu-like symptoms. Beyond this, each of our community partners in addressing the specific health & safety needs of their organizations as it applies to in-person volunteering, and Boston Cares volunteers are expected to adhere to site-specific precautions. Some sites may require all volunteers to wear masks regardless of vaccination status, other sites may require a proof of vaccination.
We are working with our partners to provide updated safety policies in project descriptions and will continue to update this information as we receive it.
Here is a list of Partners who are currently requring proof of vaccination at their volunteer projects:
The American Red Cross Food Pantry
Boston Living Center
Community Servings
The Prison Book Program (certain shifts)
The Democracy Center
The First Baptist Church in Jamaica Plain
Prospect Hill Academy Charter School
Musica Sacra
St. Luke's Food Pantry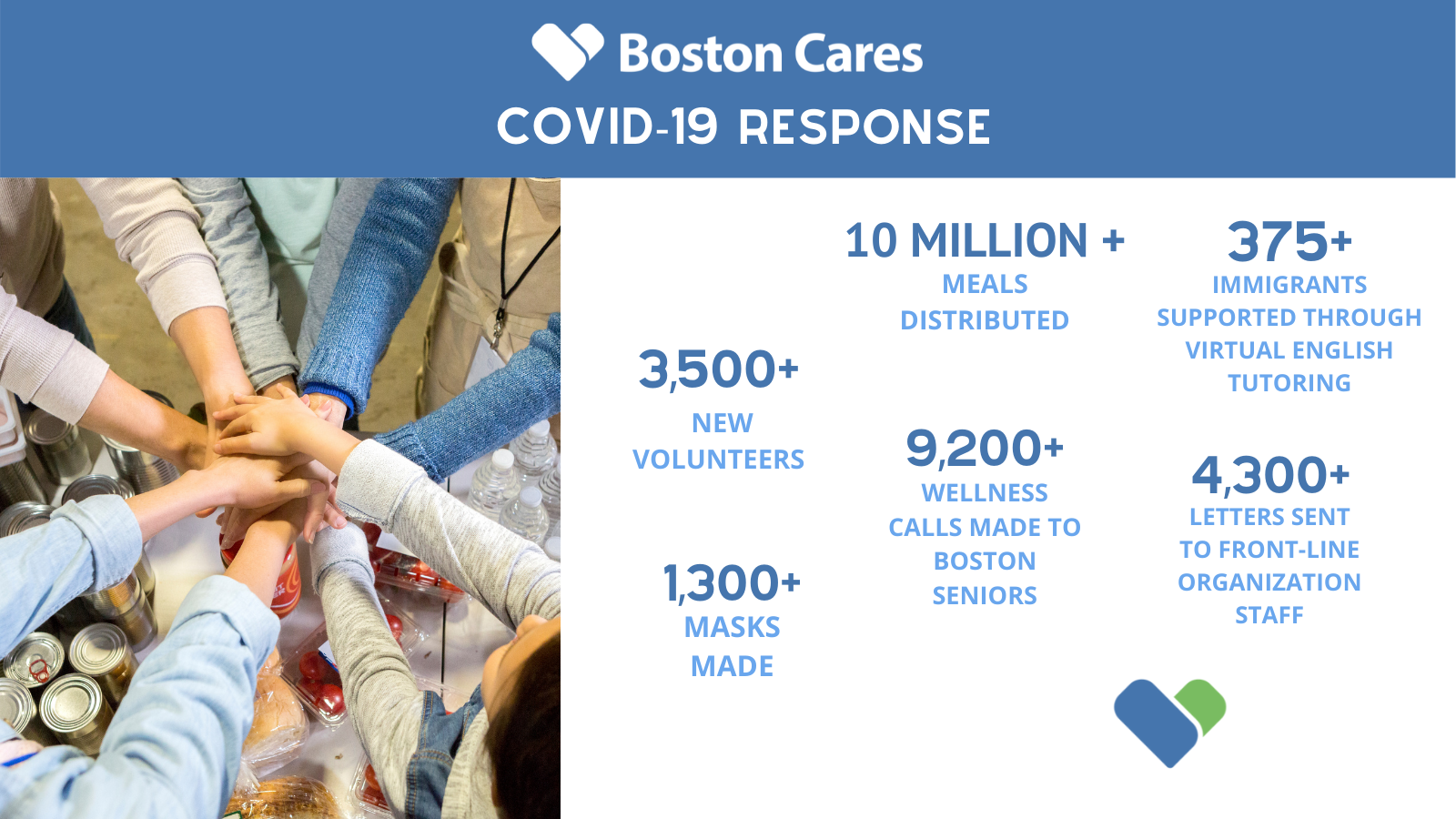 If you have additional questions or concerns, please reach out to us at volunteers@bostoncares.org and check back here as we will keep this page updated with any changes.